ARCH
Our new round arch acoustical panels were designed with versatility in mind. Our 5 basic shapes, available in 8″ and 12″ widths, fit together like a puzzle, and can be installed vertically or horizontally, in any direction.
SPECIFICATIONS
Substrate(s): Quiet-Core™
(Acoustical)
Fabric:
ARCH is compatible with nearly all fabric suppliers
Panel Widths: 8" & 12".
Panel Lenghts:
 

12", 24", 36", 48". (reference key above)
Lead Time: 4-6 weeks. Made to order in New York City
Acoustics: 0.8 NRC
Mounting Options: Quick grab formula and concealed nails
Fire Rating: In accordance with ASTM E84, fabric wrapped panels achieve a Class A rating, passing NFPA 701
Below are a few layouts that can be used as inspiration for your next project. Not only does Arch provide versatility in shape and size, but the panels can be designed using negative space, or installed to fit a full wall.
Concept 1: A mix of Shape A and Shape B, vertical panels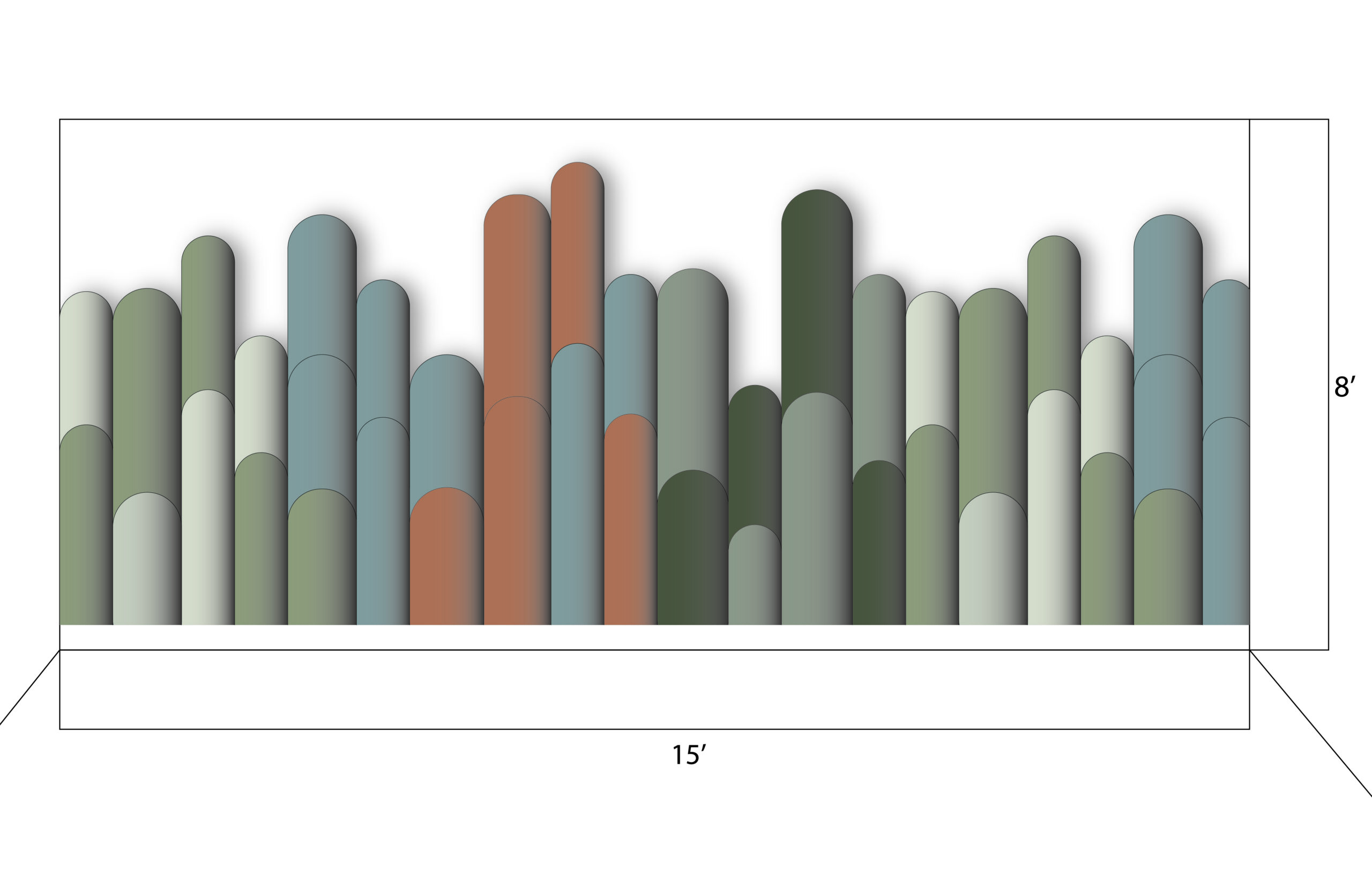 Concept 2: A mix of Shape A and Shape B, vertical panels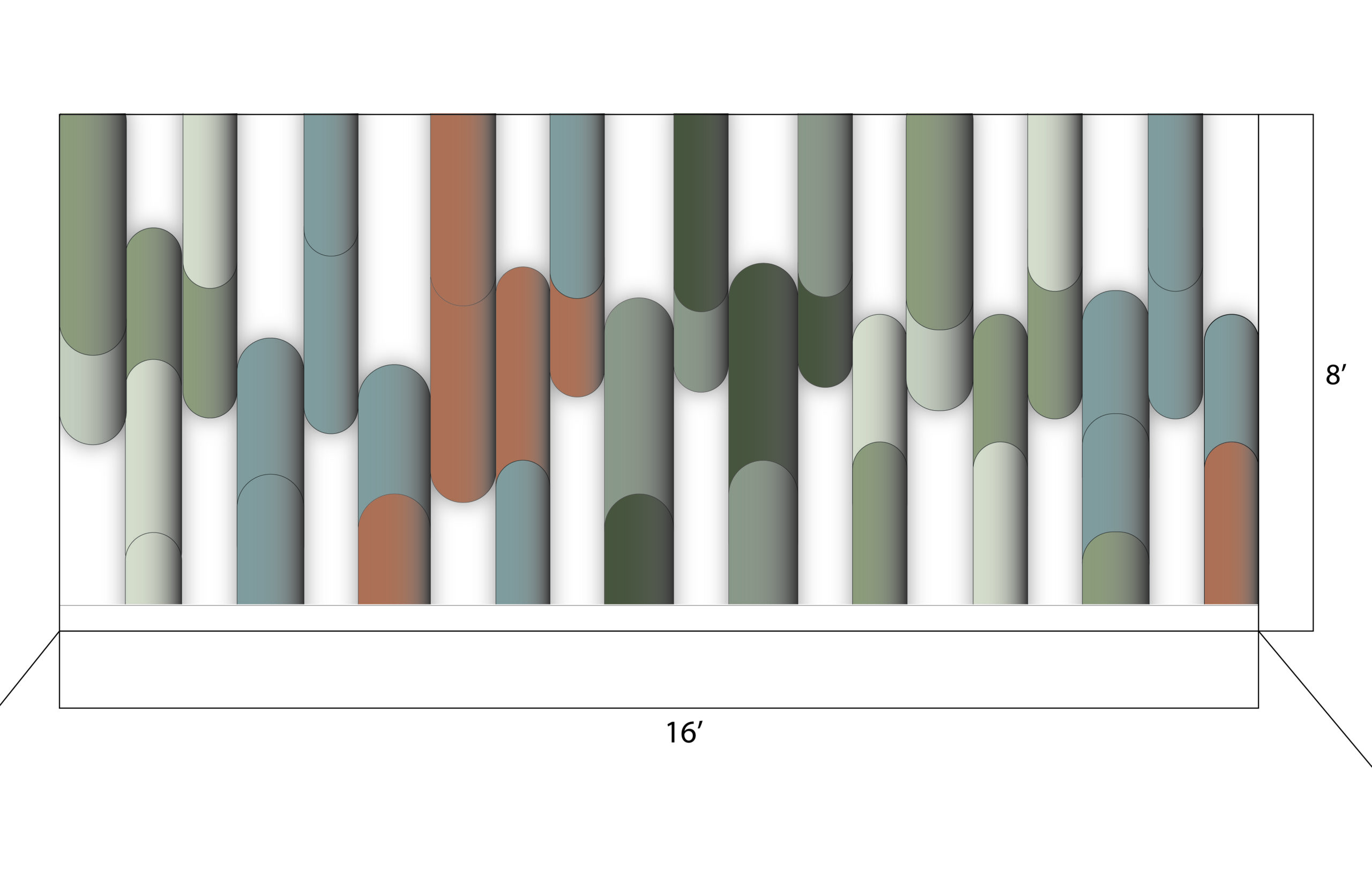 Concept 3: A mix of Shape A and Shape B, vertical panels
Concept 4: A mix of Shape A and Shape B, vertical panels
Concept 5: Shape A, horizontal panels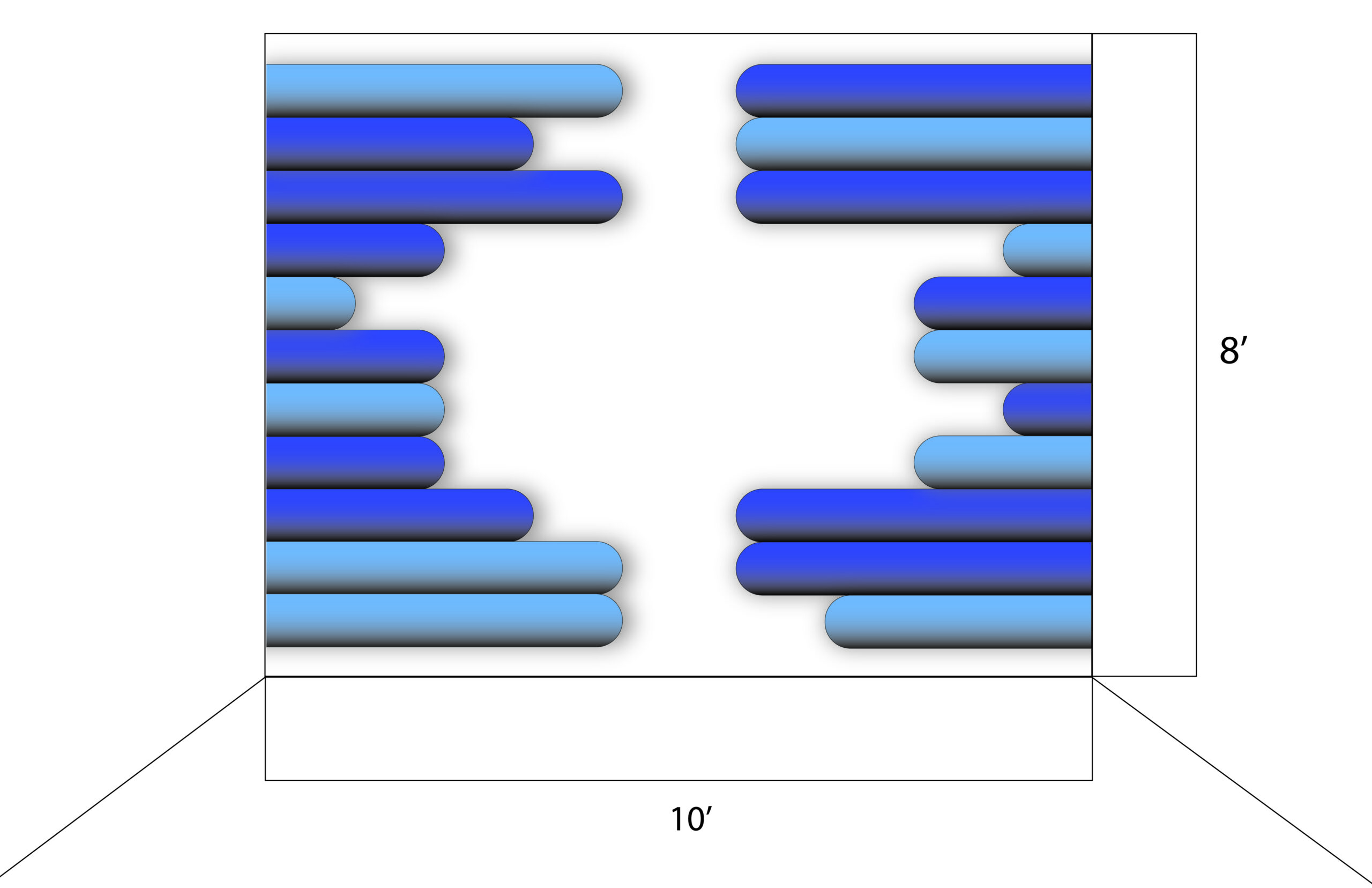 Concept 6: A mix of Shape A, Shape B, & Shape C, horizontal panels, full wall