Acoustical PET wall covering with a ribbed texture. These easy to install tiles provide wall-to-wall coverage and a seamless installation. Meridian adds a textured look to any space.
Containing recycled material, Sound Out™ Meridian is safe, non toxic, and non-allergenic.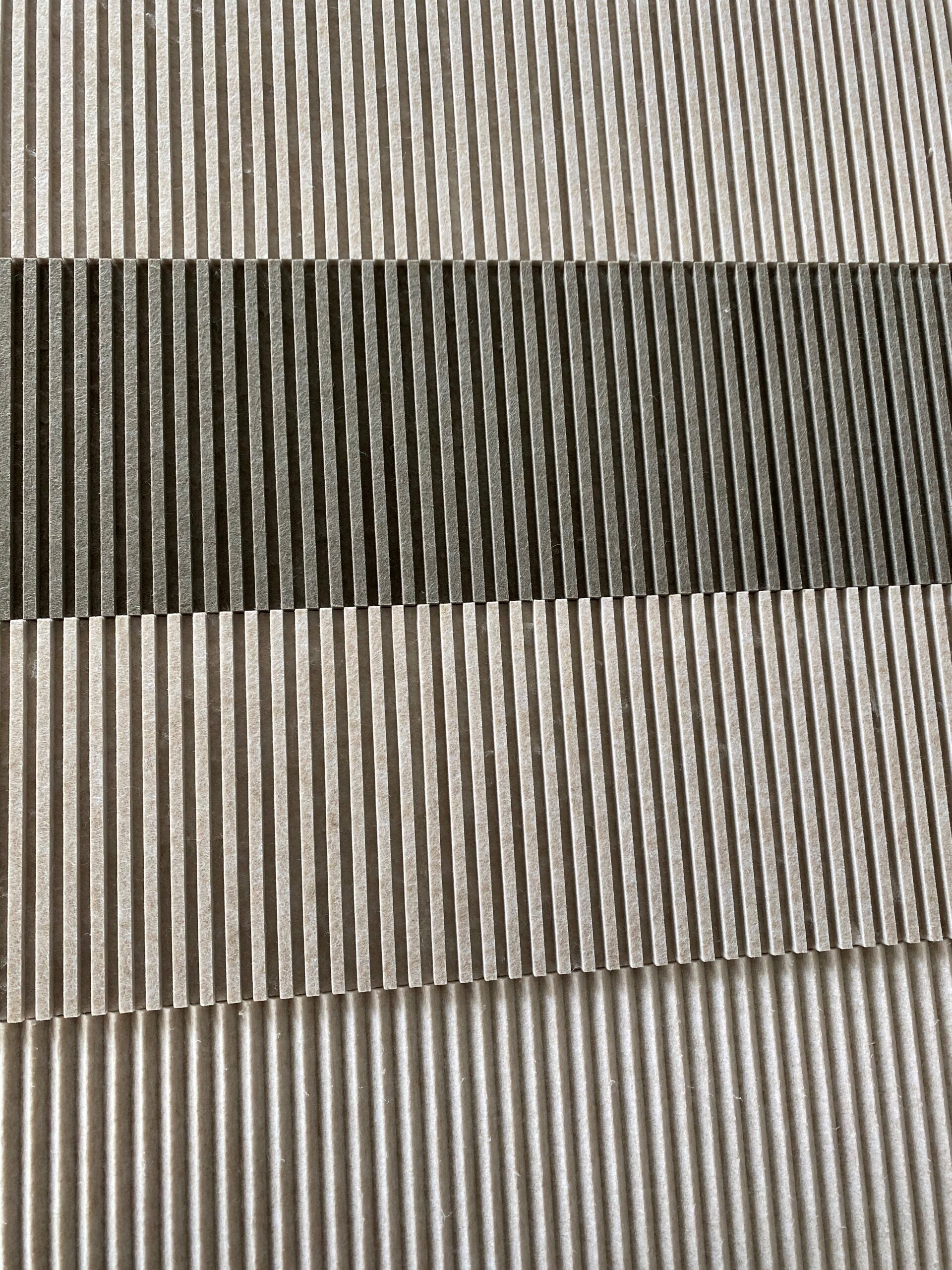 Sound Out™ Meridian Overview
Product: Sound Out™ Meridian
Composition: 100% Polyester Fiber (PET)
Panel Thickness: ~1/2″ (12mm) & ~1″ (24mm)
Tile Size: Recommended panel size 24×6″ (610 x 152mm).
Panel Size: Available in full size panels 4×8′ & 4×9′
Lead Time: 6-8 weeks
Acoustics: ASTMC 423:1" 0.75 NRC, 0.74 SAA; 1/2" 0.33 NRC, 0.30
Environmental: Contains 100% previously recycled polyester fiber