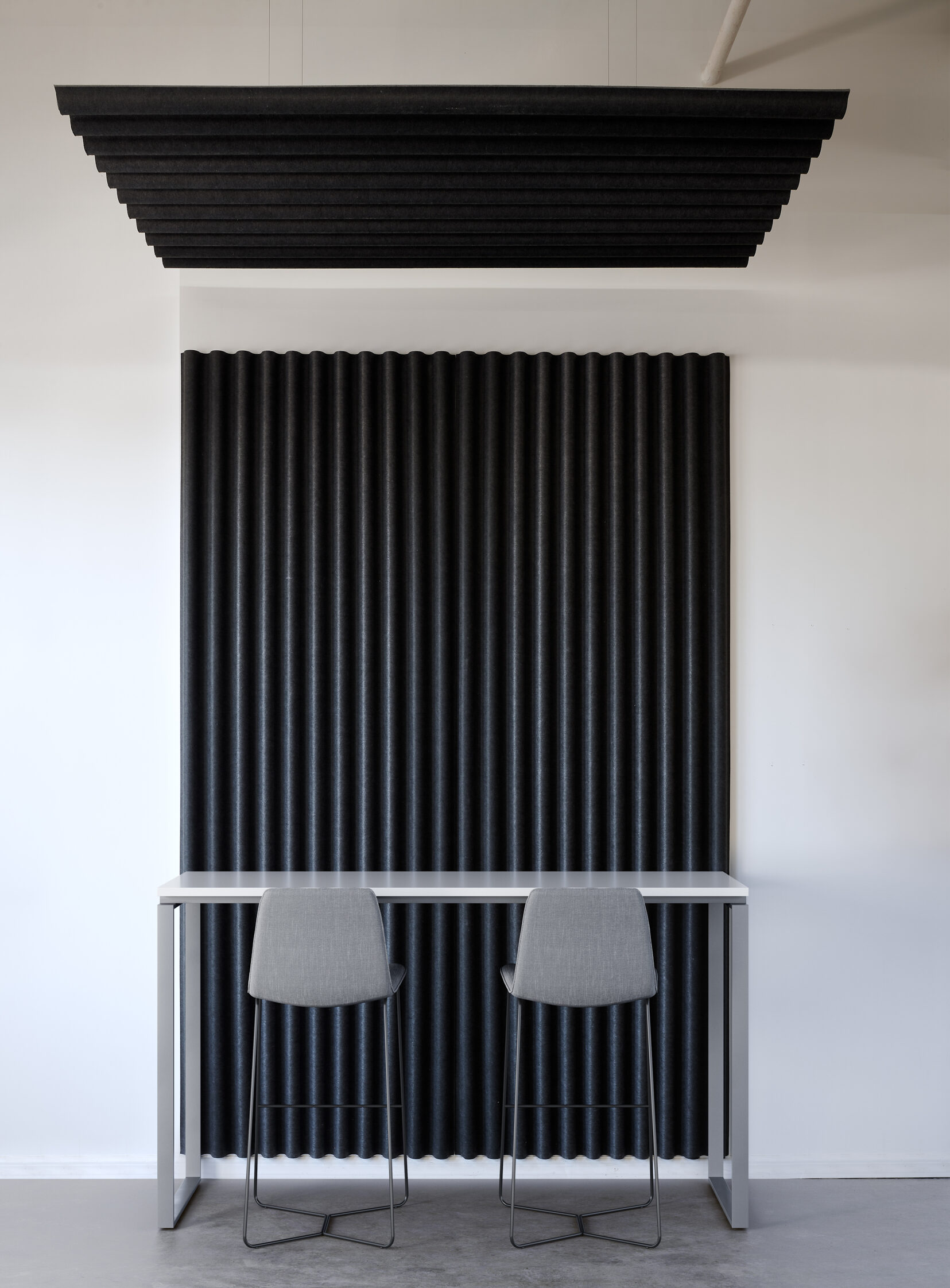 Sound Out™ Tide
Acoustical PET wall panels distinguished by their wavy pattern. Tide is available for a variety of applications, all offering acoustical solutions. Tide panels can be applied to the wall both vertically and horizontally.
Sound Out™ Tide Baffles
For ultimate sound absorption pair Sound Out™ Tide with Tide Baffles, DFB's horizontal hanging Baffles suspended from the ceiling.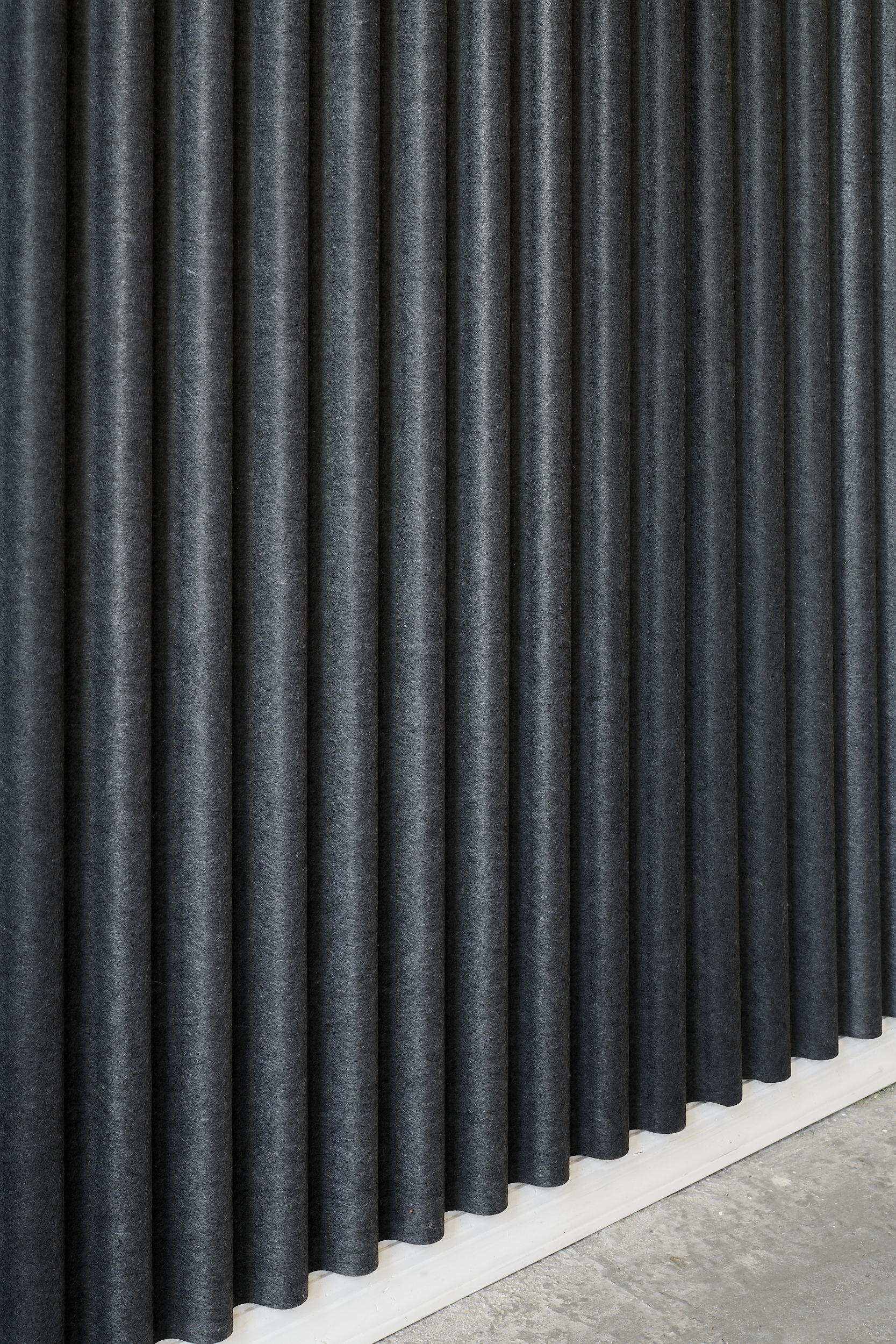 Product: Sound Out™ Tide
Composition: 100% Polyester Fiber (PET)
Panel Thickness: ~1.4″ (35mm)
Panel Width: 32″(800mm)
Panel Height: 94″ (2380mm)
Lead Time: 6-8 weeks
Acoustics: Testing in progress
Environmental: Contains 100% previously recycled polyester fiber
Product: Sound Out™ Tide Baffle
Composition: 100% Polyester Fiber (PET)
Panel Thickness: ~1.4″ (35mm)
Panel Width: 32″
Panel Length: 64″

Cable Height: Custom
Hardware: Powder-Coated Aluminum

Lead Time: 6-8 weeks
Acoustics: Testing in progress
Environmental: Contains 100% previously recycled polyester fiber