Fabric Wall Panels
Fabricate a remarkable environment with fabric wall panels. Mix and match our diverse line of cost-effective systems to design the solution that's right for you. DFB will install custom fabric wall panels to bring your vision to life. Fully trained installation technicians ensure efficiency and quality.
DFB makes every attempt to find and utilize the most innovative and sustainable products available. We also apply our sustainability practices to our manufacturing processes. Often this means your designs are eligible for LEED points.
Read more about our sustainability goals or contact your local sales representative for additional information.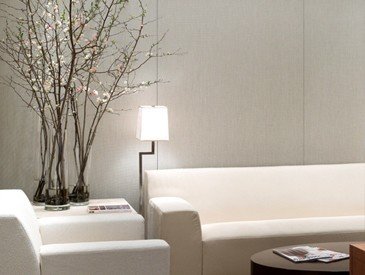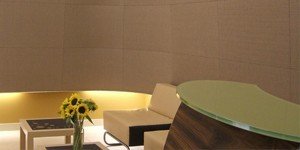 The fabric of your choice is installed with a rigid track system on-site for a custom fit to any space.
Pre-fabricated wall panels reduce installation time making them extremely affordable.
Series of individual modular panels that can be mixed and matched allowing for creative design.