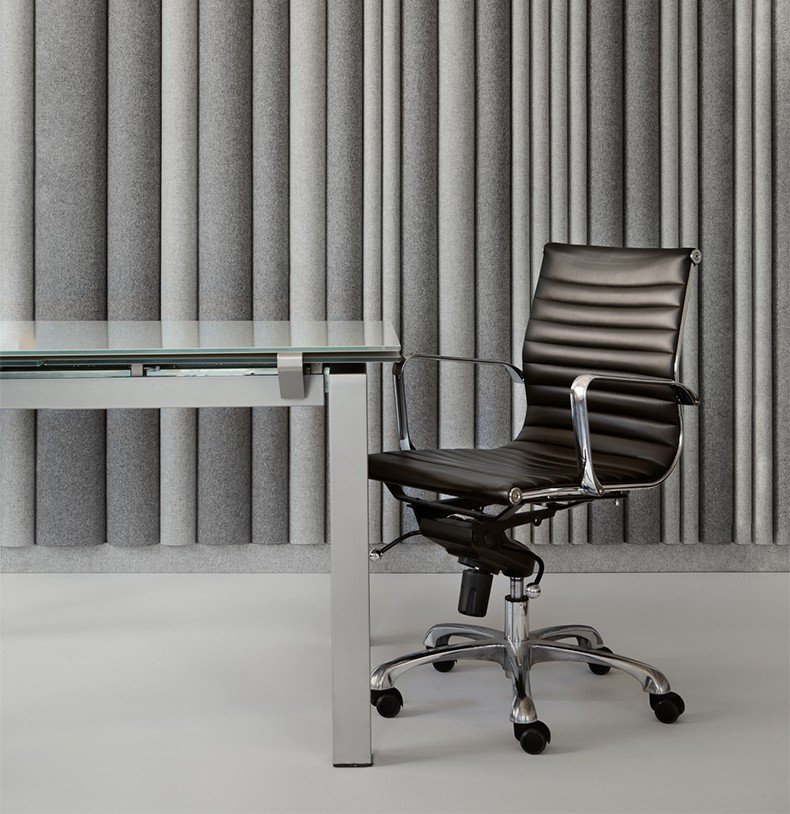 SWELL
SWELL consists of a series of individual modular panels that can be mixed and matched allowing for maximum creativity. The unique elliptical shaped panels can be configured in a variety of patterns, using a combination of standard and custom sizes. Standard widths range from 2″ to 10″, and panels can run vertically or horizontally, wall to wall, or ceiling to floor.  Pair SWELL with traditional fabric wrapped panels to further enhance your project.
The Noise Reduction Coefficient, or NRC rating is 0.9,  which satisfies all acoustical requirements.
SWELL is designed for an efficient installation, as most of the fabrication is completed at our facility in Long Island City and installed by our qualified technicians.