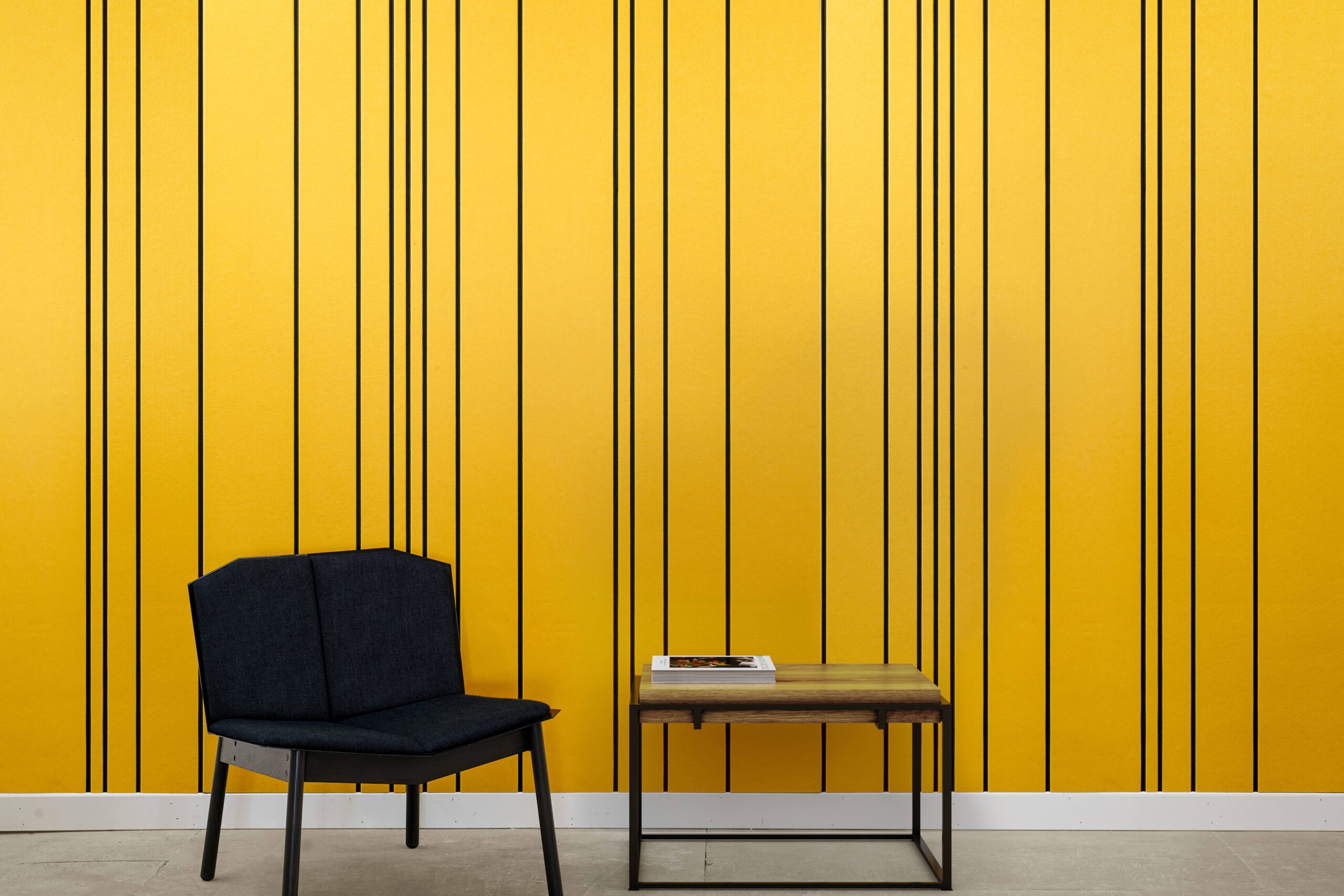 Linear grooves are carved into up to 2 layers of PET creating unique patterns. These acoustical panels are available in a single color or two colors, and are offered in various custom patterns.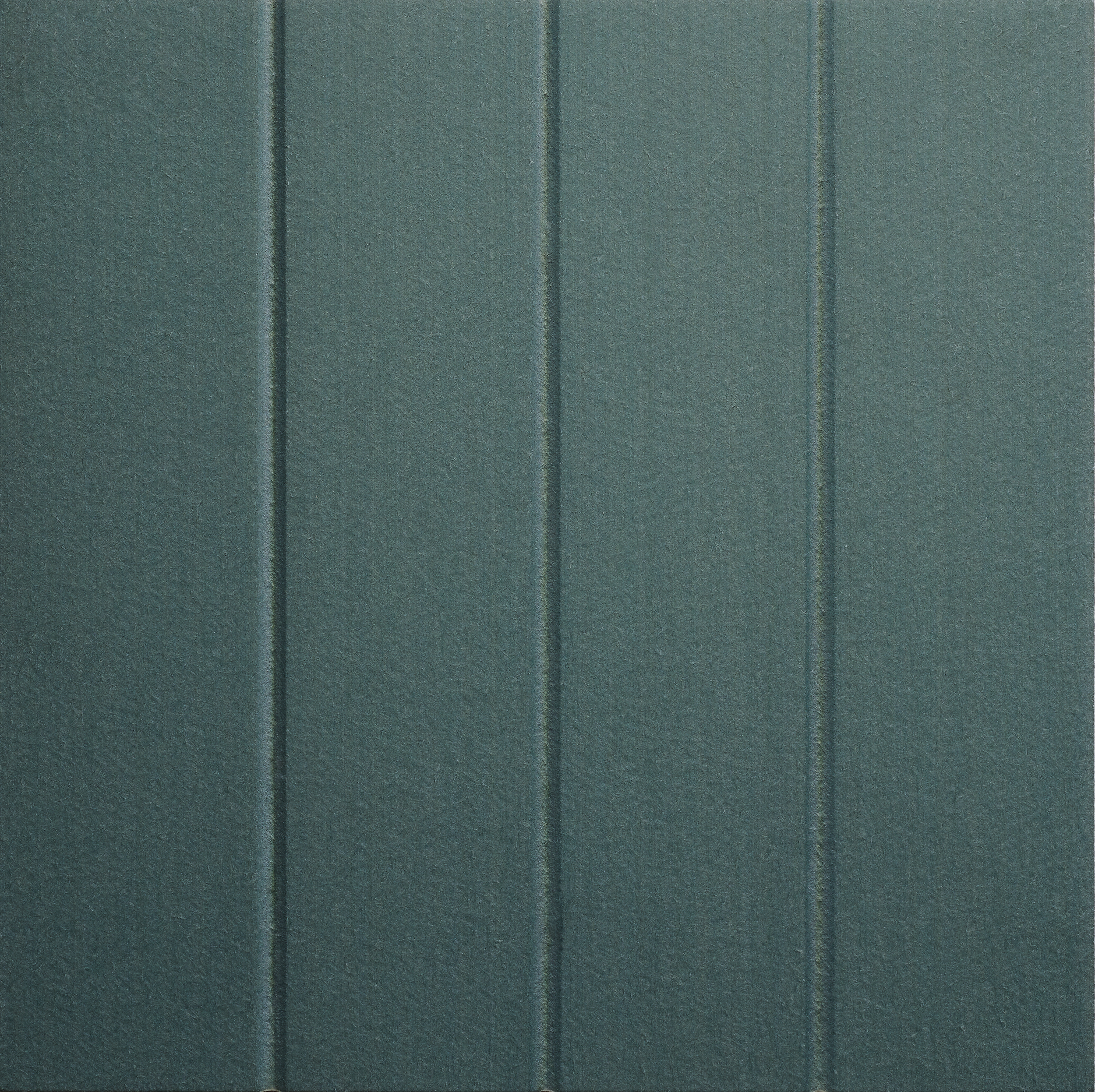 Product: Sound Out™ Lane
Composition: 100% Polyester Fiber (PET)
Panel Thickness: 1/2, 1 or 2 inch (~12, 24, 48mm)
Maximum Width: 39″ (recommended maximum width)
Maximum Length: 94″
Lead Time: 6-8 weeks
Acoustics: ASTMC 423: 1" 0.8 NRC, 0.83 SAA; 1/2" 0.45 NRC, 0.43 SAA
Environmental: Contains 100% previously recycled polyester fiber
Custom: Custom sizes and patterns available upon request
The KP colors listed below are the base panel layer, while the KF colors are the top felt layer. Lane can be designed using a single color (KP colors) or two colors (KP + KF). Work with a DFB Account Executive to select your colors and customize the pattern of your choice.