SOUND OUT™ BAFFLES
Lightweight suspended panels with sound absorbing properties. Sound Out™ Baffles are available in custom shapes and designs, offering an array of interior solutions. Containing 100% recycled material, Sound Out™ Baffles are safe, non-toxic, and non-allergenic.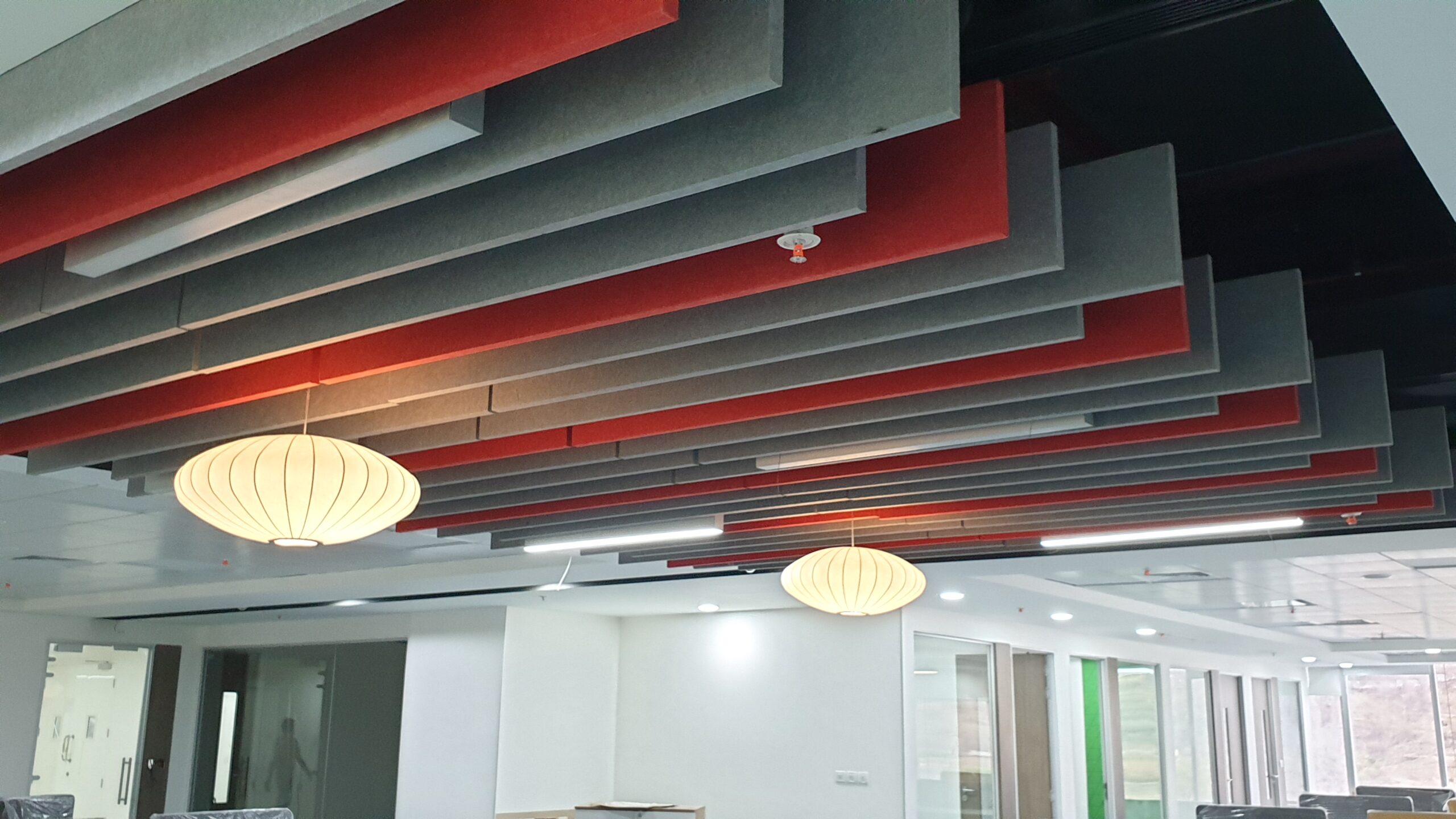 Cable Suspension
Front View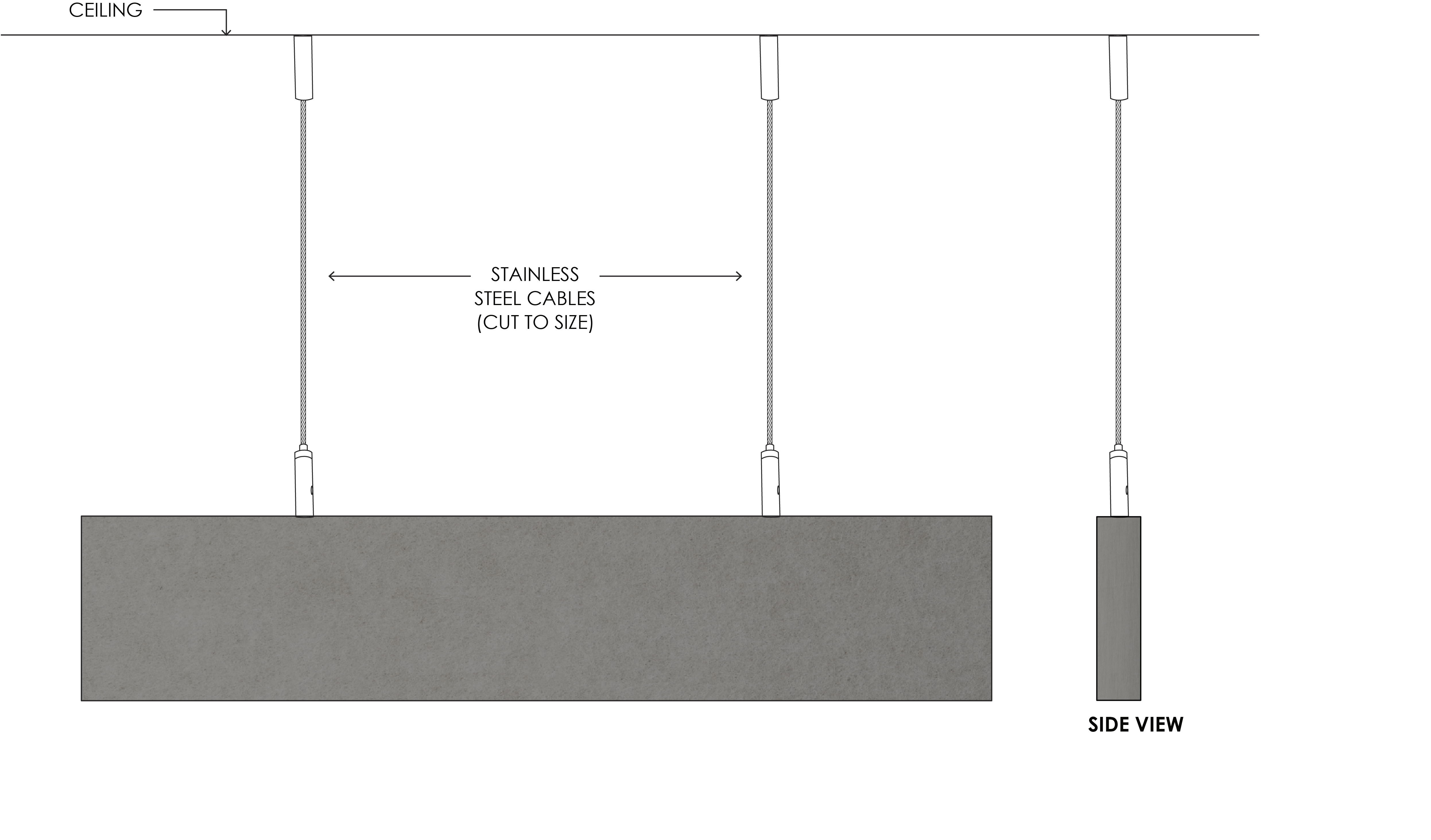 Kindorf Strut Channel
Front View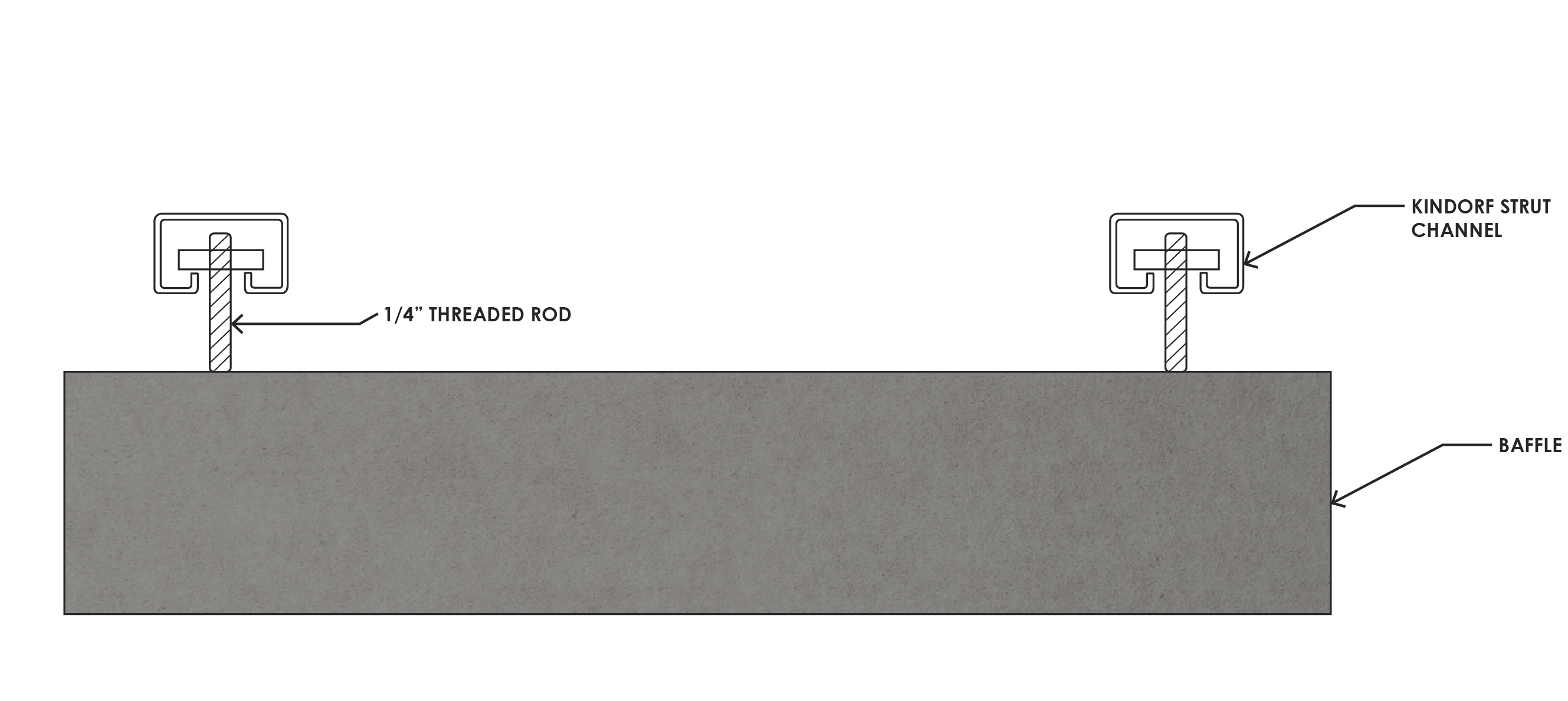 Below is a glimpse of our fabric color options. For the full range of over 50 colors visit our Sound Out™ Panel page.
Sound Out™ Baffle Overview
Product: Sound Out­™ Baffle (wrapped and unwrapped Baffles available)
Panel Thickness: 1 inch or 2 inch
Maximum Height: 48″
Maximum Length: 120″
Lead Time: 6-8 weeks
Mounting Options: Cable Suspension, Unistrut/Kindorf Clip, Ceiling Grid Clip
Fire Rating: In accordance with CA 117-2013, NFPA 260, UFAC Class 1
Acoustics: ASTMC 423: 1" 0.8 NRC, 0.83 SAA; 1/2" 0.45 NRC, 0.43 SAA
Custom: Custom sizes and shapes available upon request
Environmental: Contains 100% previously recycled polyester fiber