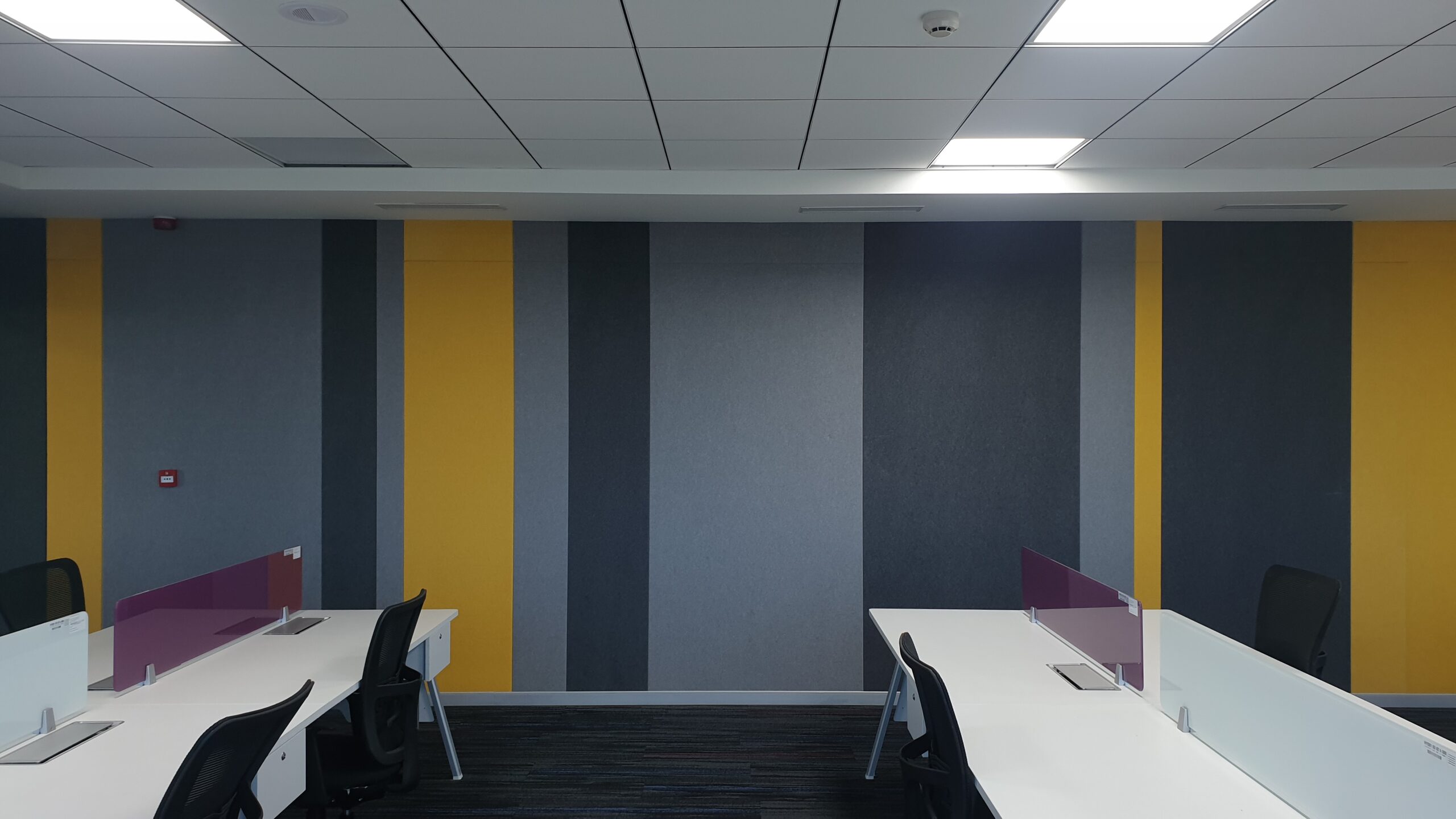 PET by DFB vastly expands our acoustical ceiling and wall panel offering.  Under the PET by DFB umbrella you can find panels in a variety of shapes, colors, and patterns, all of which contain 100% recycled material.
These multiuse panel systems can be as traditional or complex as desired. Sound Out Panels are our most standard PET panels tailored to fit any wall.
All PET panels are lightweight making them easy to handle and install. Panels are highly customizable and can be mixed and matched to create various color combinations.
Click the links below to explore our expansive offering and discover the design perfect for your next project.
Sound Out Baffle
Sound Out Meridian (coming soon)
Sound Out Geometrics (coming soon)
Sound Out Pave (coming soon)
Sound Out Panels Overview
Product: Sound Out Panels
Composition: 100% Polyester Fiber (PET)
Panel Thickness: 1/2, 1 or 2 inch (~12, 24, 48mm)
Maximum Width: 4 ft
Maximum Length: 8 ft custom sizes available up to 10 feet
Lead Time: 6-8 weeks
Fire Rating: ASTM E84 Class A
Acoustics: ASTMC 423: 1" 0.8 NRC, 0.83 SAA; 1/2" 0.45 NRC, 0.43 SAA
Environmental: Contains 100% previously recycled polyester fiber
Custom: Custom sizes and shapes available upon request